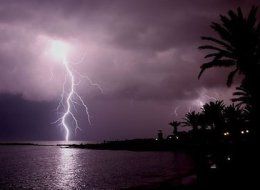 MUMBAI, India
— Two boats capsized in western India when the passengers panicked after seeing a bolt of lightning, police said Sunday.
Twenty-six women drowned.
Rescuers saved four passengers and two crew from the Wainganga River after the accident late Saturday night, said police Superintendent Suresh Sagar. Eight other women are still missing.
After seeing a massive bolt of lightning, the women _ poor farm laborers on their way home from work _ panicked and the boats capsized in the ensuing chaos.
The boats overturned in the Bhandara district of Maharashtra state, about 575 miles (925 kilometers) northeast of the state capital of Mumbai.
It's not clear why all of the passengers were women. But in many parts of India, women make up most of the farm workers.
Boat accidents are common in India, where many vessels are unsafe and overloaded.